This is the first time I've ever used burnout velvet fabric...and
here's
the previous post about my 2nd fabric stash challenge.
It's pretty cool how burnout fabrics are made: this process, called Devore ("devoured" in French) was developed in the 1920's. A chemical gel containing sodium hydrogen sulphate is applied to the fabric in patterns on velvet fabric. The gel dissolves the fibers, leaving the fabric base (make of protein fibers) behind.
The black parts in this fabric doesn't have the fibers in them and so they are see-through.
Here are examples of lovely burnout velvet dresses, btw.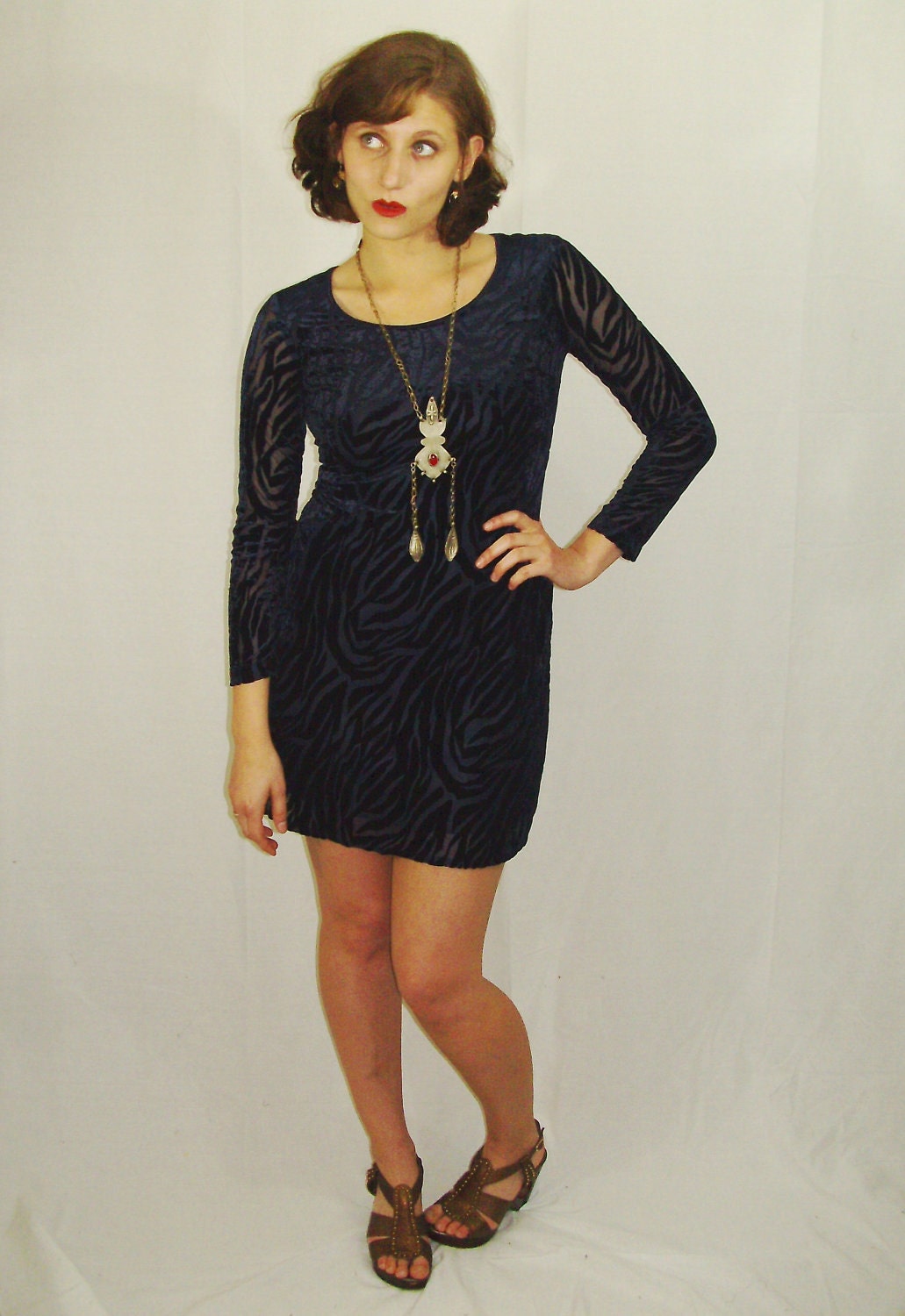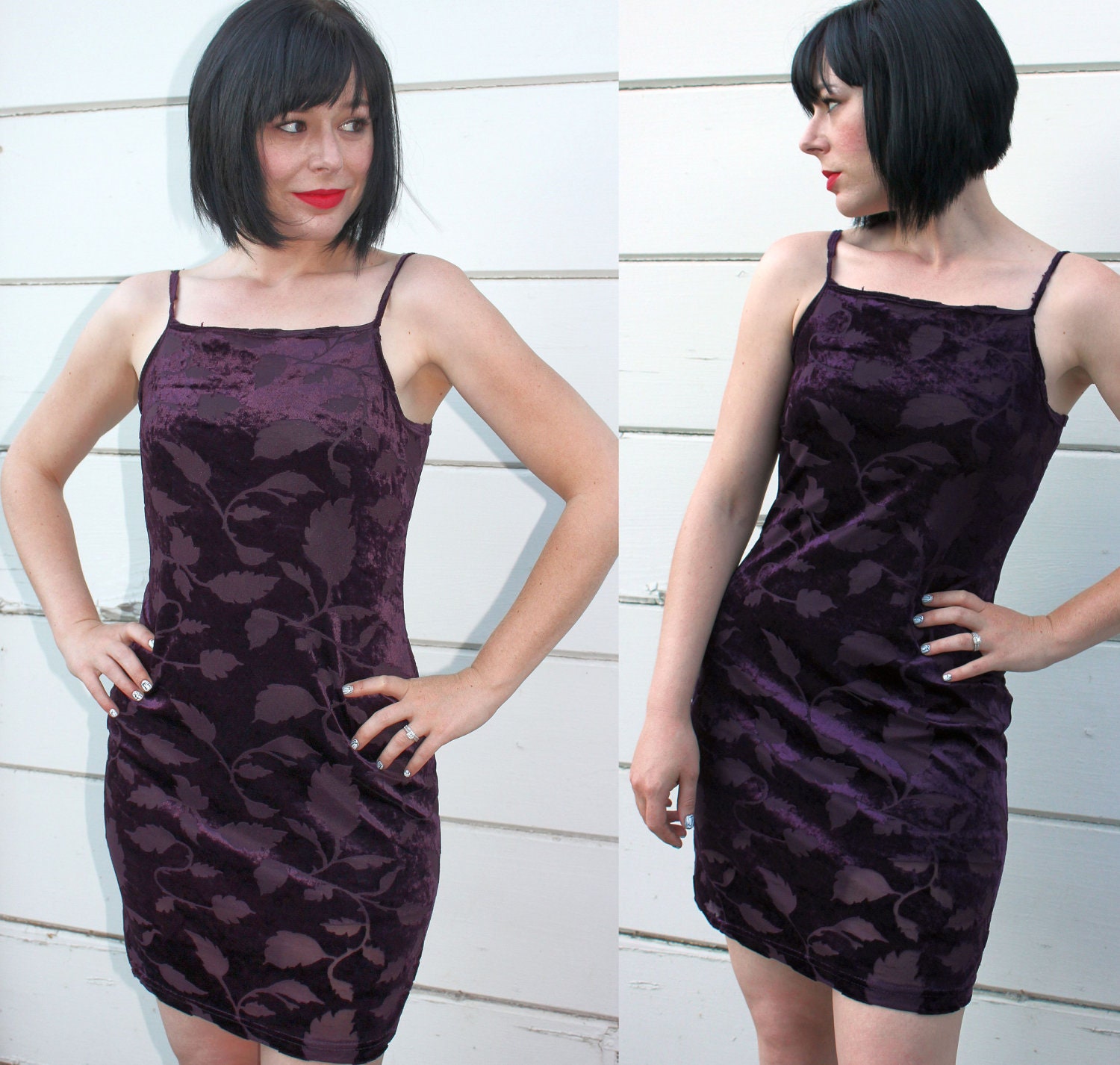 I think this fabric looks romantic and Stevie Nicks-ish...and the fabric is very stretchy! This particular burnout velvet is like spandex, it's stretchy in either direction, with great elasticity (coming back to its original shape). If I had more of this fabric, I would love to have made a loose, pleated, empire waist style dress like this.
I love that this fabric can be hand washed and hung up to dry and it's virtually wrinkle free. Plus, it will be so comfortable to wear (my favorite characteristic!)
Nap, Pinning and Cutting Out
Essentially, this fabric feels different when you rub it (the raised fibers point in one direction). So, be mindful to lay the pattern pieces in the same direction...otherwise your garment will be different shades. I've learned from experience!
Also, ensure you get all the wrinkles out of your fabric before you pin down your pattern pieces. This particular fabric was more challenging because of how stretchy is. After I cut the fabric out, I unpinned each piece and layed it back out flat. Then I layed the pattern piece on top and trimmed the edges, if needed. I was surprised how off some of the cut pieces were!
Needle type
Because this fabric is uber stretchy, use a needle for stretchy fabric or you will have skipped stitches.
Sewing 5/8" hems
This pattern has a lot of 5/8" hems on the neck, sleeves and bottom. I initially thought, no problem! I tried to serge the edges and then fold over 5/8". No dice, the fabric was too stretchy to sew on my serger--although I'm sure a commercial serger would have done the job.
The pattern suggested ironing down a 5/8" hem and then opening the hem out and folding the raw edge in. So I followed this instruction, but without the ironing part. At that point, I tried to sew the hem on my sewing machine. Again, another disaster. The fabric was all over the place and the hem came out jagged. Awk! Plus, pulling the stitches out took forever! The fabric is "spongy" and the stitches were hidden in the velvet fibers.
So I suggest hand sewing the hems first, and then sewing them on the sewing machine,
but right side up.
One bright note though, the regular seams are a lot easier to sew than the hems, just make sure to pin them a lot before sewing them!
Ironing
Because this is a velvet fabric, I would not suggest ironing it at all. I don't think this fabric is really going to need it, anyway.
Lining
Yes, we're back to that again, aren't we? Well, I mulled this over and the bare parts of the fabric you can see through pretty easily. So, I lined the skirt part with some black stretchy fabric.
I'll post photos of my finished dress shortly. So, have you had experiences sewing burnout velvet fabrics? Also, do you have tips on how to sew this fabric more effectively?